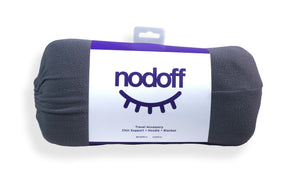 The Ultimate Travel Solution
Our Story
This all came to fruition during a trip to Vegas with my brother. On the flight home we were not able to sit together, but sat in the same row. Around 3 am, I was still awake, tired, restless, and uncomfortable. I looked over to see what my brother was doing and to my surprise saw that he had pulled the tray table down, putting his elbows on the table, and using his arms and hands as a head crutch. I stared at him and thought, it's a shame what people have to go through to find any level of comfort while they're traveling. I had quick brainstorm and imagined somehow having a pillow instead of crutching your head in your hands, that was the thoughts behind nodoff®! 
The Ultimate Neck Pillow
nodoff® offers unparalleled comfort while being packed away in a neatly fitted hood. Made from premium polyester and fleece material, the neck pillow is perfect for airplanes, buses, and all your other travel needs!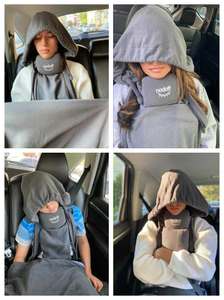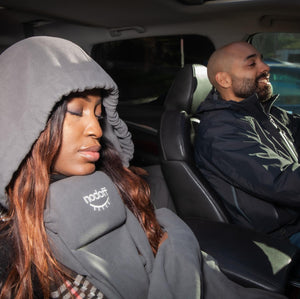 Travel in Comfort
"I love how this product has many options and versatilities. I like the fact that it has a hood to cover my face and a neck rest. The blanket is a plus for me because I get cold in airplanes. I believe this product will help travelers have a more comfortable travel experience altogether." Jessica C. TX